Restoring Health in Body & Mind
Workshop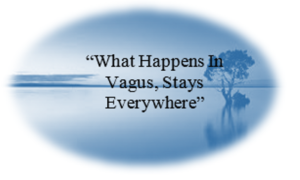 The power we have in our own hands to profoundly influence our health is Vast!
We have been led to believe that our health is predetermined by our genes, even weaknesses we have been born with this is not always true.One of the critical aspects of our healing and well-being potential can be found in the Vagus Nerve and there are very real solutions to enable us to strengthen our own health.
Stillorgan Dublin
Sunday 8th March 2020
       9.30 – 4.30 pm
Eoin MacCuirc
In this workshop, Eoin is going to share knowledge from Freddie Fox's writings and his years of experience, trainings and research to bring together safe, simple and natural suggestions, showing us that by making small but significant changes we can influence our health on both mind & body.
Topics covered in the Vagus Nerve workshop….
Functions of the Vagus Nerve

Homeopathic Remedies for the Vagus Nerve

The bodies Inflammatory Responses

Disorders that VN activation can fight

Ways to stimulate the Vagus Nerve