"Social Resilience and Self-reliance in changing times"   
3rd and final zoom
on  Resilience and Self-reliance in changing times Series
Eoin MacCuirc BTTI
10.30am on 6th December 2020

Eoin is an alternative therapist and group facilitator devoted to supporting individuals and communities in enhancing their quality of life.

According to the World Health Organization, "Health is a state of complete physical, mental and social wellbeing and not merely the absence of disease or infirmity." Social wellbeing forms the third pillar of overall health according to this definition.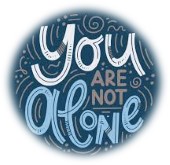 The reason why social wellness is so important is that people who have healthy relationships and a strong social network tend to live longer and respond better to stress. This reduction in stress and anxiety results in a healthier endocrine system, healthier cardiovascular function and an enhanced immune system
Most of us will experience loneliness at some point in our lives and almost all of us could be better connected with our community and environment. Globally, change is happening, throughout the world at the moment there are bodies of people joining together to raise their general awareness and raise their consciousness to the higher frequency – this new Human consciousness will bring great change, never before has it been more important to embrace these changes and make a difference in your life…… in the world!
Contents   
The 3rd dimension of wellbeing
The importance of social Resilience and Self-reliance
Being able to interact with a range of people and having a sense of belonging to a community/tribe
The theory of Multiple Intelligence
Intrapersonal – understanding yourself
Having respect, empathy and tolerance for other people
Recognising and managing the effects of actions on others
Naturalist – connection to nature, plants & animals